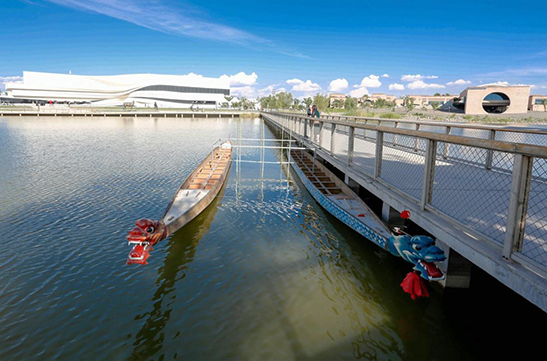 Peter Fend
The physical results of exhibitions

July 30‐August 27, 2023
Opening Reception:
Sunday July 30, 6‐8pm
(1) Incomplete, to be completed here, since U.S. authorities (2016) held on to all elements of the work at JFK (to be assembled in Beijing) until after the show opened. Not much is "missing," but no explanation was given for the blockage from exhibiting...
Result: the Chinese expanded the visa, allowing thorough research on just how Beijing could beat NY in a competition for renewable energy from biomass. It appears, in a video of the tube contents being inspected, that all contents were studied and photographed; the "surveillance" might be chiefly to benefit a U.S. "heavy hitter," i.e., an existing Big Oil firm; the government spies in order to benefit the chosen oligopoly (nearly the same as in Putin's Russia).
(2) Completed in 2018, with also the assembly of a rowing catamaran which, with hanging scythes, could be paddled through vegetation-rich lakes in an inland delta, near the Gobi Desert; all saltwater basins between Beijing, Moscow, and Tehran were displayed. A similar industrial-rowing project for the vegetation-rich canals of the Netherlands, researched and budgeted with a one-month sojourn at the Gemeente Museum, was submitted to the Dutch Ministry of Economics, then to Shell. A Shell executive for North America (specializing in tar sands) canceled any such project, saying, "You will not be allowed."
Lesson: a person testing post-petroleum energy production, and the defining of units suitable for that on local terms, can get more done in what Biden calls a "dictatorship" than anywhere in the "free world." Blockage by Big Oil, or outright theft by the State, occurred in: New Zealand, Germany, the UK, and with executives from Shell, BP, Exxon and Statoil. Indeed, a pioneering project in the free world, such as satellite imagery of hot spots, will be given away to State-approved entities "for free."
What does this say about the combatants in a brewing World War? Either be sacrificed by our side, or risk the same by their side?
Try to work only where the U.S. Government will probably approve of energy independence; e.g., Taiwan, along with the few countries that recognize Taiwan instead of the People's Republic of China. Going back to the PRC would be interpreted as treason?
Our premise, based on what we all know of human beings: progress on climate change and safe energy will not come from collaboration or partnership or co-operation, but from competition.
Upshot: do the forbidden projects in countries that the U.S. (hence NATO) want to keep independent of China.
Peter Fend
is the only person to have exhibited in Documenta and the Aperto of the Venice Biennale, along with other world-ranking venues like the Sharjah Biennial, who has also:
Published scientific papers presented in an international scientific conference.
Produced two press conferences at the U.N., invited by the United Nations Correspondents Association.
Produced an official report for the U.S. Congress, commissioned by its Office of Technology Assessment.
Produced imagery appearing as lead foreign news items in The Sunday Times, The Observer, L'Express, Die Weltwoche, Vrij Nederland.
Produced in-depth ecological analysis published in New Scientist, with other appearances published by the U.S. Natural Resources Defense Council.
Lectured on military analyses at the Royal United Services Institute, London, and the NY Military Affairs Symposium, U.S.
Sold a videotape exhibited in an art gallery in New York to a major TV news company, which broadcasted it as news, not as art.
Been expelled from a member state of the European Union, due to these activities.
Produced a drawing of the similarity in borders between NY-NJ-PA-CT in the U.S. and Iraq-Kuwait-Saudi Arabia-Iran in the Gulf, foreshadowing what occurred one year later: an invasion from the country targeted in 9/11 into Iraq, from Camp NY, Camp NJ and Camp Pennsylvania.
Been told by the Iraqi Government in October 1987 that they could no longer trust the U.N., and being told by an Iranian U.N. official in January 1991 that an attempt to sell to Iran the earthworks on offer in 1978, now in models at Galerie Hans Mayer in Düsseldorf, must be a form of "extortion."
Peter Fend is still alive.
He is 73, and even though he could have attended some Ivy League colleges, he stuck to his Midwestern and Central European roots to attend Carleton College, Northfield, Minnesota. Unlike most people, he took the word "commencement" literally, and attended no graduate school. Instead, he descended into the art world and worked five years in the Fulton Fish Market. He left, when, to escape being an informer for the Government‐with the consequence of changing his name and face and working in Disneyland‐he ran a story about his adventures in
New York Magazine
.
A Wall Street lawyer read this, recognized a boyhood friend, and helped him start a reality-directed business corporation for artists, called Ocean Earth Construction and Development Corporation, in 1980.
In the meantime, there had also been a cover story on earth art for
Flash Art
(German version), an invitation by Joseph Beuys to do an ecological project in the Ruhr, the formation of The Offices of Fend, Fitzgibbon, Holzer, Nadin, Prince & Winters (which begot the term "White Columns" and aspired to solve world problems, even at the U.N.) and groundbreaking research for Gordon Matta-Clark on structures he was never able to build, but which remain on deck.
He's probably the only alleged artist, and possibly one of very few people, to be the subject of a fiction book in his own name. The fiction is a projection of what the author, an Austrian, would like to have been a Fend life.
He's probably the only artist with authored pictures and analyses published in an educational textbook (Oxford University Press) for science students.
Amidst two exhibitions in the same city, he produced a third, in response to newspaper photographs of an alleged car bomb attack.
The show, or rather "curating" of news imagery, revealed that the terrorist attack was actually staged by the government.
He was reported by the London
Times
to be an "expert" on Chernobyl, with findings published as authoritative in the
Earth Observation Quarterly
of the European Space Agency.
He's probably the only artist in London to publish a renunciation, in
Art Monthly
, of his own exhibition (due to actions by the gallerist, who soon after left London).
Installation view.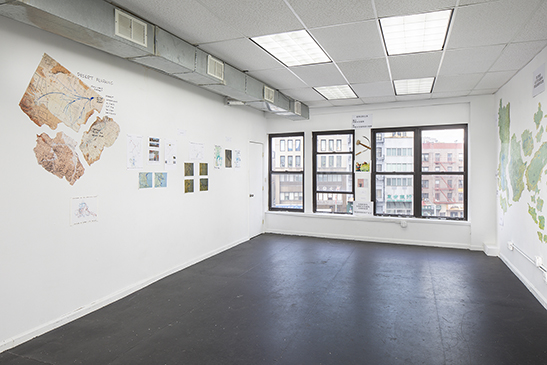 Installation view.
Installation view.
Installation view.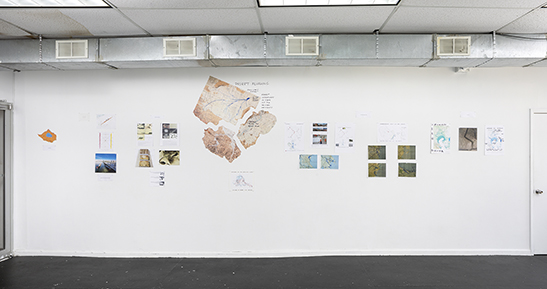 Installation view.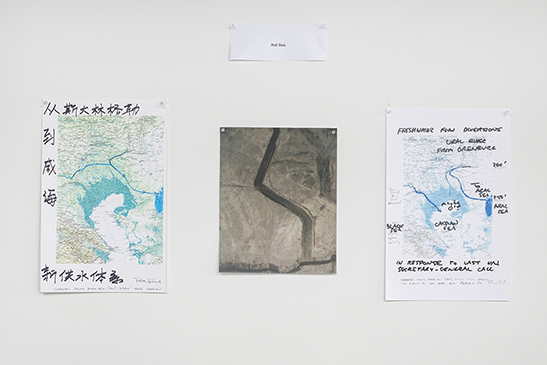 Installation view.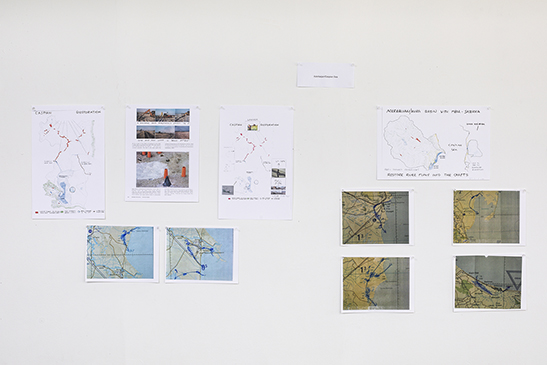 Installation view.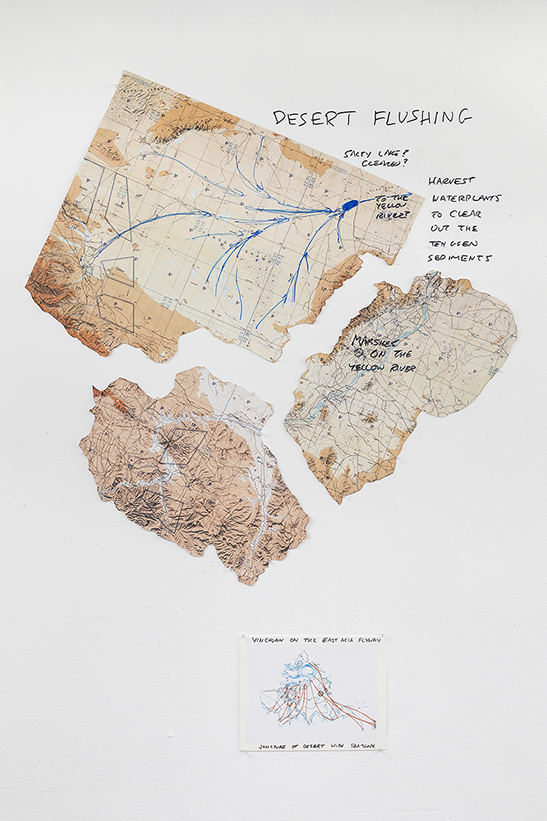 Installation view.
Installation view.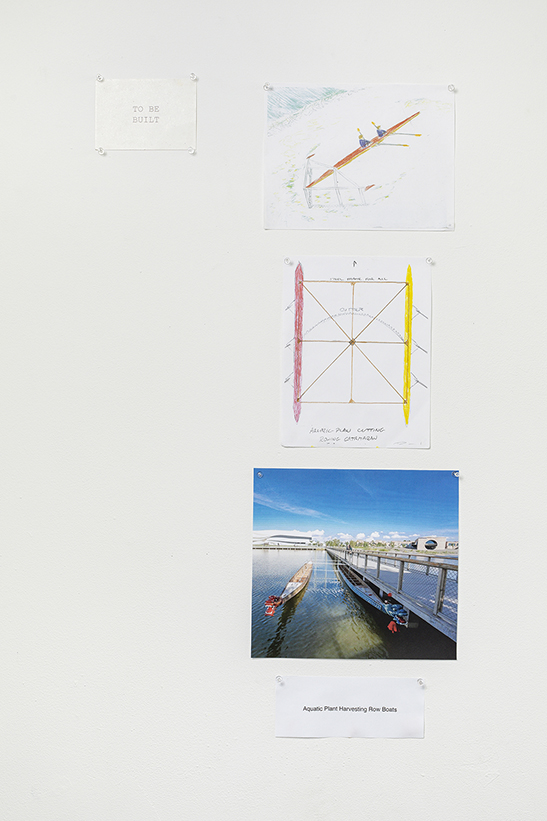 Installation view.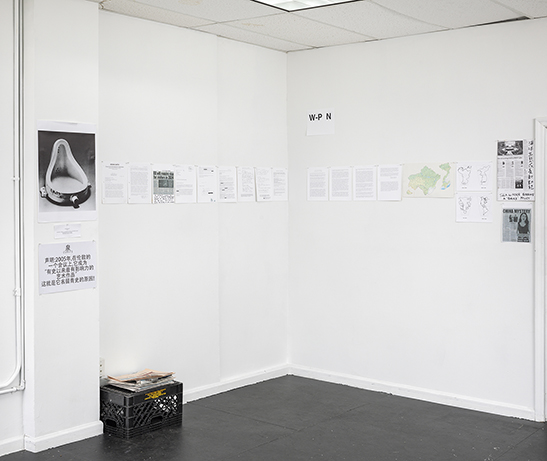 Installation view.
Installation view.
Installation view.
Installation view.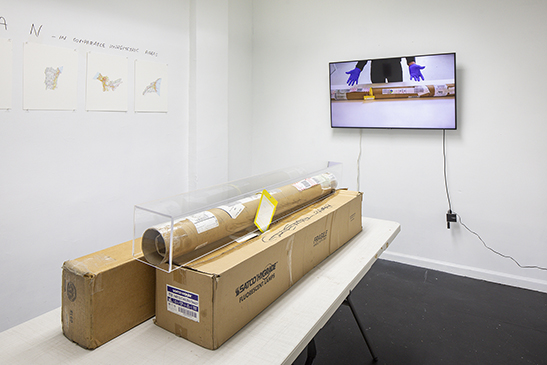 Installation view.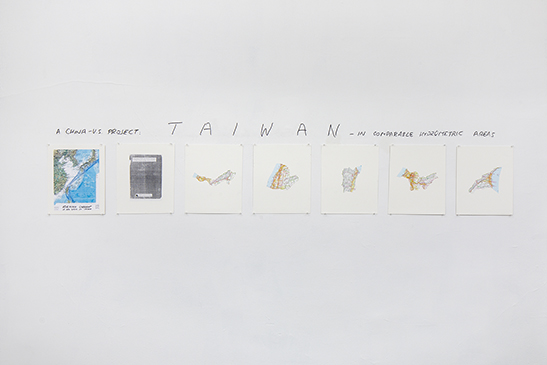 Installation view.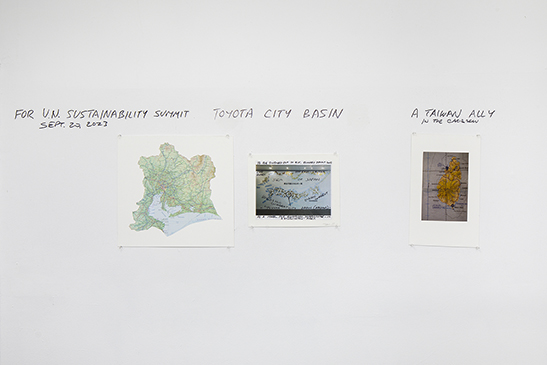 Installation view.
Installation view.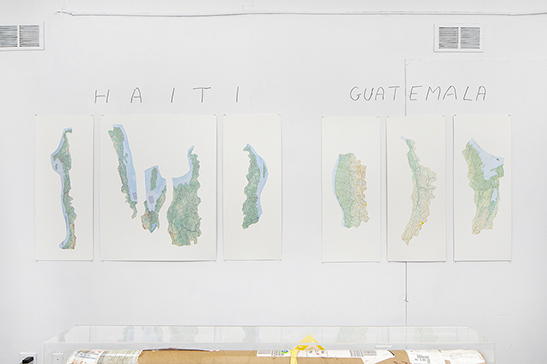 Installation view.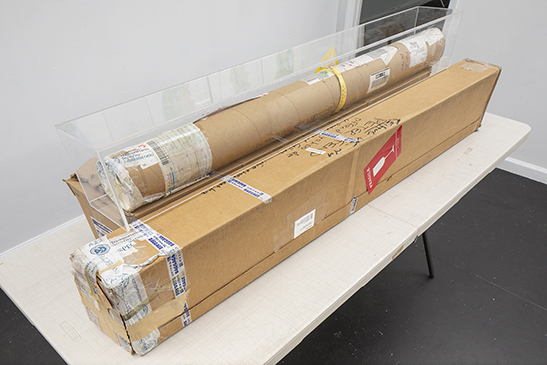 Installation view.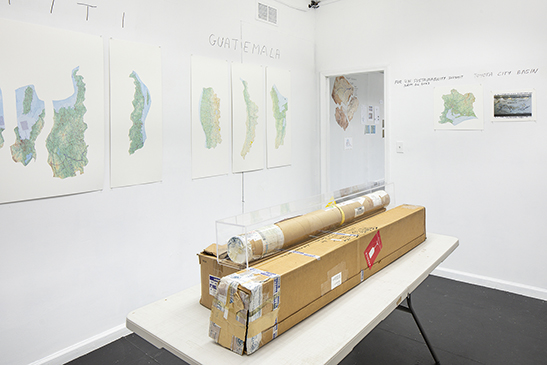 Installation view.
Installation view.
---